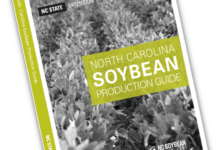 North Carolina soybean growers finally have a soybean production guide. This guide was published by NC Soybean Producers Association with help from NC State faculty. The purpose of this publication is to provide information on soybean production in North Carolina. This information is intended to help producers make better decisions and increase yields and profits.
Hard copies of the book are available from your local Extension office, but if you are tech savvy we have a web and eBook version available too.
Click the links below for the PDF version (for desktop) or eBook version (for mobile devices). The eBook can be saved to your iBook app for off-line viewing.
*The best way to view the eBook on a mobile device is to save the book to your iBooks , Google Play Books, or Kindle app (this also allows for off-line viewing and keeps you from having to download the large file each ).
Detailed instructions on how to do this on Apple and Android devices are below:
Apple Device (iPhone, iPad, etc)
Note: you must have the last version of iOS and iBooks.
*If not viewing this website from your phone, visit this website in Safari: https://ncsoy.org//resources/nc-soybean-production-guide/
Once in Safari, tap this link to download the eBook: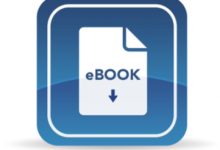 Click the "Share" Button at the bottom of the screen (this is a box with an up arrow in it).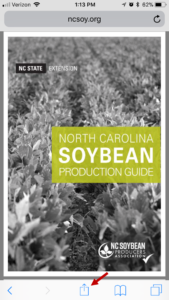 Scroll over on the top row of icons until you see an orange icon that says "Copy to iBooks".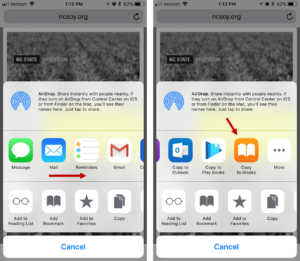 This will automatically download the Production Guide eBook to your iBooks bookshelf.
To access the book in the future (with or without internet access) simply open your iBooks app and you should see the Production Guide on the shelf.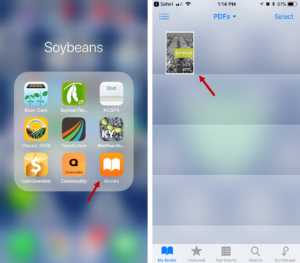 Once open you can:
Search (with the magnifying glass at the top)
Flag specific pages (with the bookmark at the top)
Highlight/Make notes (with the pen at the top)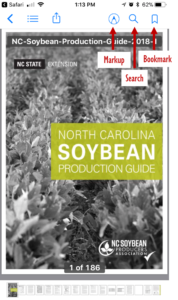 You can also navigate to a specific chapter by using the Contents button at the top (looks like a bulleted list).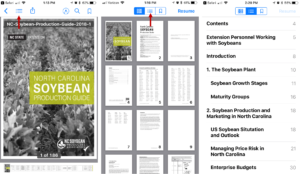 Android Device
Detailed instructions coming soon.
But this should work similar to the Apple instructions above, just save to Google Play Books or Kindle instead of iBooks.
Note: the file will take a very long time (10+ min) to download to Google Books, but this is only required once. It will then be saved and easy to access in the future.
If you have the Kindle app downloaded, this seems to be a more user-friendly way to view the eBook offline.