In this series, we want you to get more familiar with the growers across the state that are representing you on the North Carolina Soybean Producers Association. Today we will be introducing you to Adrian Locklear!
Adrian Locklear farms 3000 acres in Maxton, N.C. as part of the Locklear Brothers Farm with his brother, Donovan and father, Henry. The Locklears grow soybeans, corn, and wheat. Adrian is serving in the second year of his first term and was elected to the Executive Committee in 2021.
Adrian has been farming full time since 2000 and has seen many changes over the last 21 years. The Locklears are pioneers for incorporating technology on their farm and trying new practices, but some of the most useful have been variable rate planting and section control on sprayers.
When asked about the future, Adrian says he expects farming for the next generation to be just as transformational as it was for his grandfather's generation – who experienced going from a mule to a tractor – given the many advancements in technology and autonomous machinery. The future of agriculture will be challenging but also exciting.
Adrian is honored to have the opportunity to serve soybean farmers across the state as part of the NCSPA and being a voice to help improve the yield and quality of soybeans. While serving on the board, Adrian hopes to focus on trade, increasing demand, and lowering production costs. He also wants to help bridge the rural/urban divide and hopes to help consumers understand that "Farmers are the greatest stewards of the land. We make our living off the land, not because it's easy money, because it's not, it's because we love what we do."
In addition to serving as an NCSPA director, Adrian is a director with Cape Fear Farm Credit, a member of the Legislative Advisory Committee for Ag First, and a board member at Mt. Olive Pentecostal Holiness Church. When he's not busy farming or serving the community Adrian enjoys spending time with his wife, Andrea and kids, Honovi and Honiah, both students at NCSU.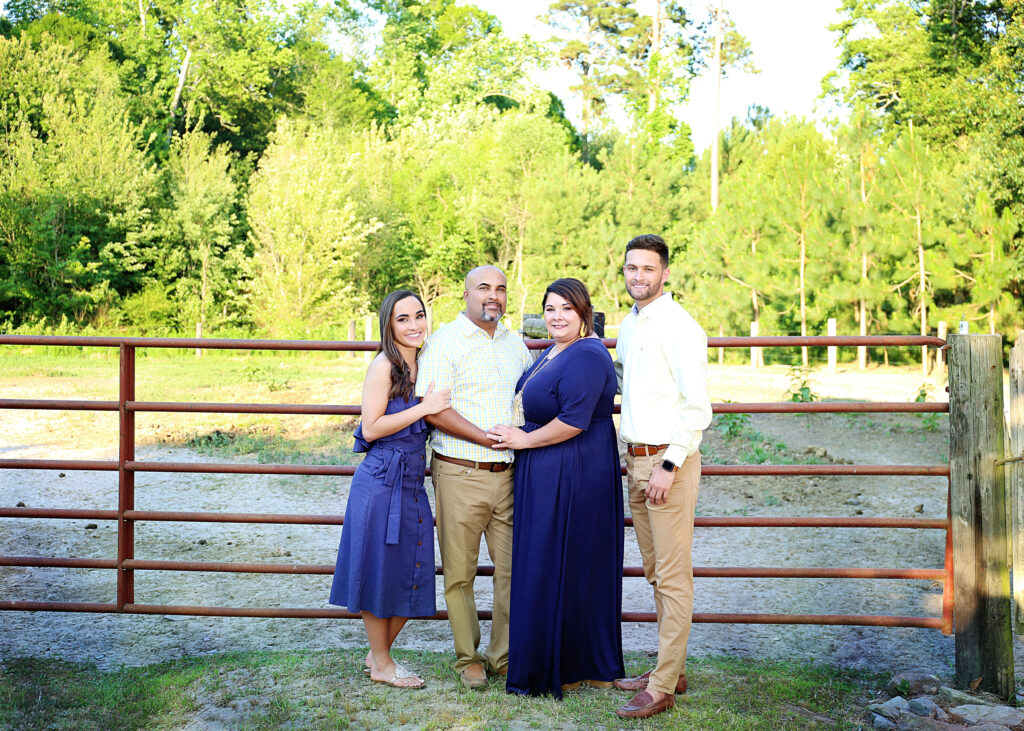 Adrian Locklear with his wife, Andrea, and children, Honovi and Honiah.