At the NCSPA, board seats are determined by the number of acres of beans produced in the county. That is why many of our directors come from the east to central region of NC. Cole Beasley Phillips joined the NCSPA in 2023 as the newest representative of Duplin County. Cole's farming operation is located in the town of Kenansville and has been supporting his family since 1970.
Cole works with his boss (better known as "father" to him) to produce corn, wheat, and soybeans on the farm. Cole remarks that his dad is the one who keeps everyone moved, fed, and going. Not only do they raise row crops, the Phillips also own and operate two grain elevators. One of the highlights of their work is dealing with the local farmers in the community and surrounding counties. 
Cole enjoyed the tobacco producing operation he grew up around and knew from a young age he wanted to farm. He enjoys farming because it is more than just a job to him, it's a way of life. He takes every day as an opportunity to learn something new and become more productive and efficient at his trade. This mentality helps Cole and many farmers like him to produce more food and feed using fewer resources. One of the toughest parts of the job, however, is making the correct marketing decisions for the crop while attempting to take into account unpredictable weather events.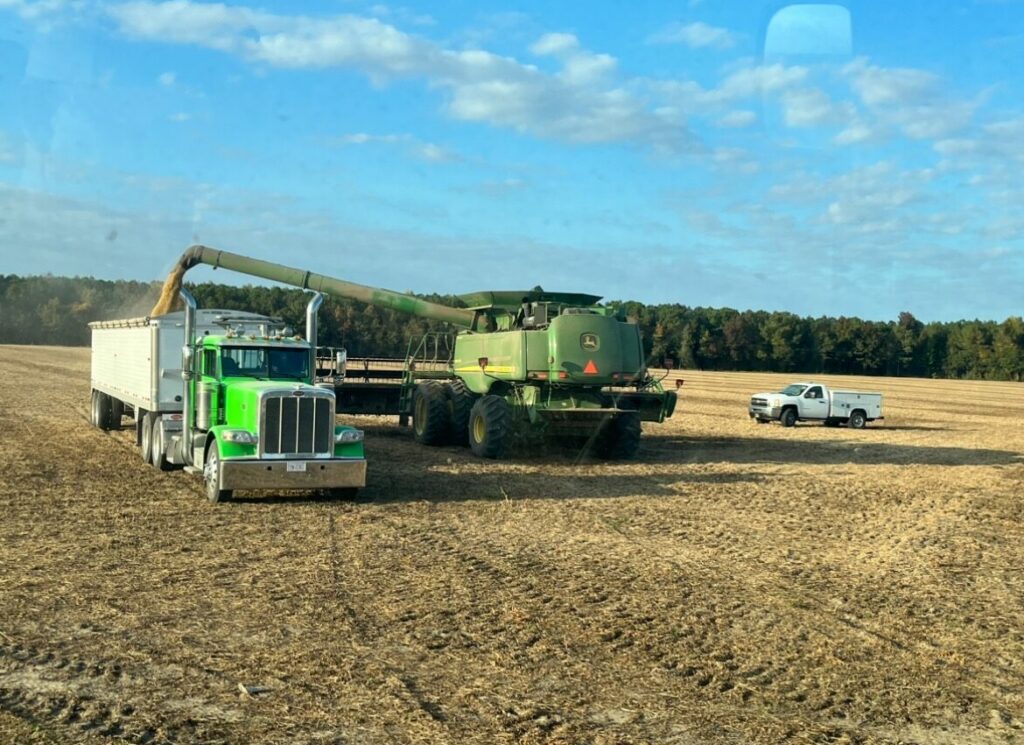 One of Cole's favorite duties on the farm is planting; planting is almost solely his responsibility. He also enjoys managing the center pivot irrigation system they have installed in the summer. Cole did not share a favorite combine snack, but rather a favorite grain truck snack, which are none other than orange peanut butter nabs.