Jeff H. Chandler joined the NC Soybean Producers Association as Research Coordinator on October 1st.  In this role, Jeff will liaison with NCSPA Board of Directors, Research Committee, and staff to manage strategic investments in research projects as well as determining long term research priorities.  The Research Coordinator will also manage the NCSPA research portfolio including project solicitation, contracts, and deliverables.  He will engage with University and private researcher partners to implement checkoff funded research projects that maximize soybean productivity and profitability in North Carolina.
Jeff has this to say about his vision for the Research Coordinator position:
"I am thrilled to join the NCSPA as Research Coordinator.  My passion for agriculture and research is driven by a desire to increase farm profitability and sustainability in North Carolina.  I will engage with our Board, staff, and soybean producers across the state to prioritize research needs that maximize soybean profitability.  I'm excited to collaborate with University and private researchers on innovative soybean research."
Jeff is a native of Mt. Gilead, North Carolina which is in Montgomery County.  His family operated a corn, soybean, wheat and beef cattle farm.  On the family farm is where a lifelong passion for agriculture was cultivated.  He received Bachelor's degrees in Animal Science and Poultry Science from NC State University.  He also earned a Master's degree in Crop Science from NC State University.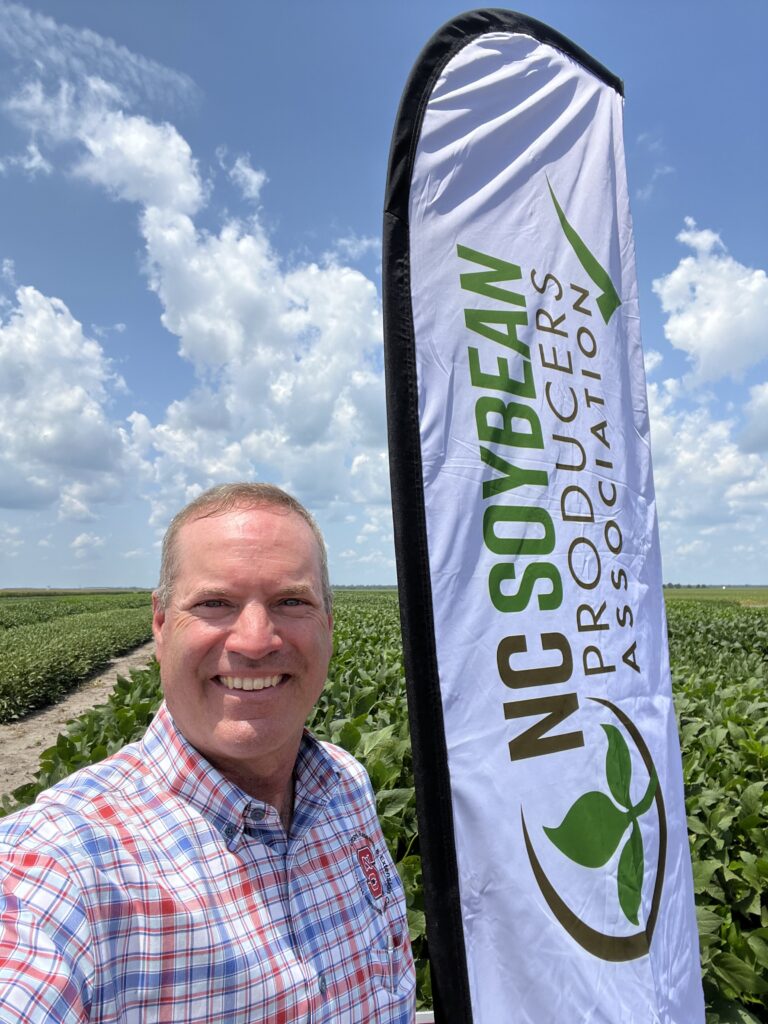 Jeff has had an extensive experience with Research and Extension in North Carolina.  He began his career with NC State University in 1995 as an Agricultural Extension Agent serving first in Polk and later in Wayne County.  He then transitioned to working with the research station system.  Jeff has served as Assistant Superintendent at the Cherry Research Farm in Goldsboro (1999-2003), Research Operations Manager of the Sandhills Research Station in Jackson Springs (2003-2012) and most recently as Director of the Mountain Horticultural Crops Research and Extension Center in Mills River (2012-2022).
Jeff and his wife, Amy, have four children and live in Mills River.  A son is a junior at NC State majoring in Crop Science, a son who is a sophomore at Appalachian State majoring in Management, a daughter that is a senior in high school and a son that is a freshman in high school. 
His personal interests include Wolfpack athletics, farm machinery and cooking.