Many producers in North Carolina come from a long line of farmers… not Benjamin Long! Relatively new to the game, Ben is a first-generation farmer who has been raising crops on his land for the past 7 years. Ben's team of 2 raises soybeans, corn, cotton, and peanuts in Martin County, North Carolina. 
Ben went to work on the farm after graduating from N.C. State with a degree in Agribusiness. To most producers, farming is a family job, and Ben is no different. His wife works a job in town, which is a huge support to the farming operation! His kids also love to "work" beside Ben whenever they can. Ben remarks that it's hard to explain why he farms, but that "it feels right and is a great way to raise a family to boot". His favorite job on the farm is tagging cotton modules.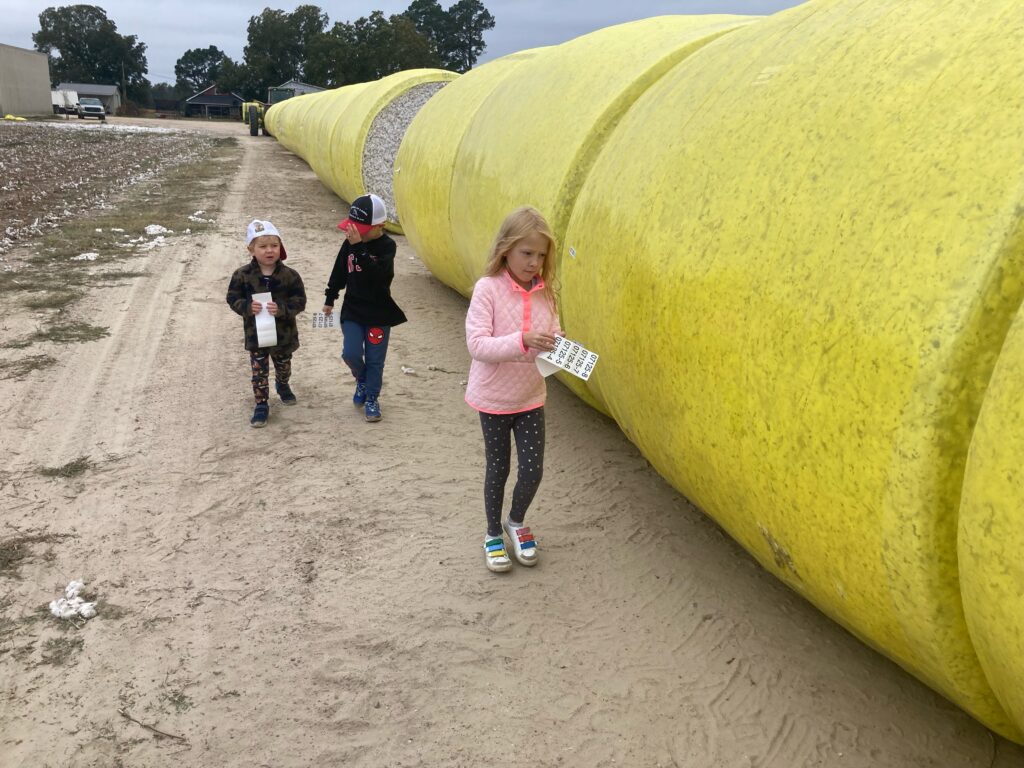 One of the Long's top priorities on the farm is protecting the environment. Ben strives to set a good example for his children by being a good steward of his resources and protecting the land he tends to from stress. With the right farming practices, Ben can leave the land healthier than when he started. Consequently, he can create a safe environment for his kids to grow up in and learn from!
Arguably the most important factoid about Ben is that his must-have snack to munch on in the combine is anything Little Debbie… but mostly the Christmas tree cakes! 'Tis the season.