The North Carolina Soybean Producers Association was a proud partner of the 2018 Ag Day at N.C. State, an annual celebration honoring N.C. farmers and agriculture. This year's event was held on Sept. 8 at the NCSU vs. Georgia State game. The event is a great way to interact with fans to build positive perceptions of agriculture and educate them about soybeans and today's farming practices. The association had a booth in the Fan Zone where fans could spin a wheel to answer a question about soybeans or agriculture and win a prize. There were big crowds all day and fans enjoyed playing the game. Board members were on hand to talk with them about agriculture.
The NCSPA also participated in the CALS Tailgate, the annual gathering of alumni and industry, inside the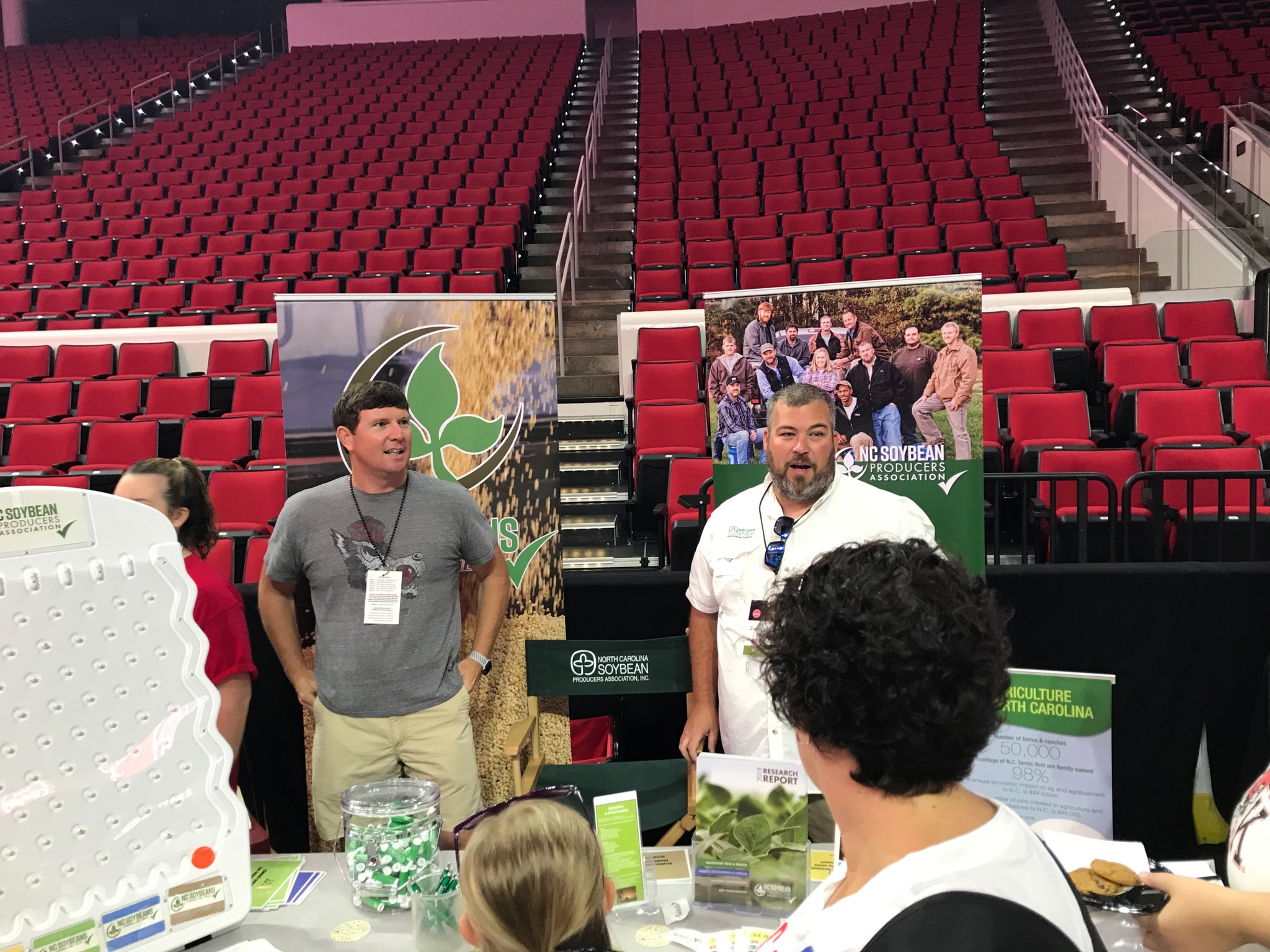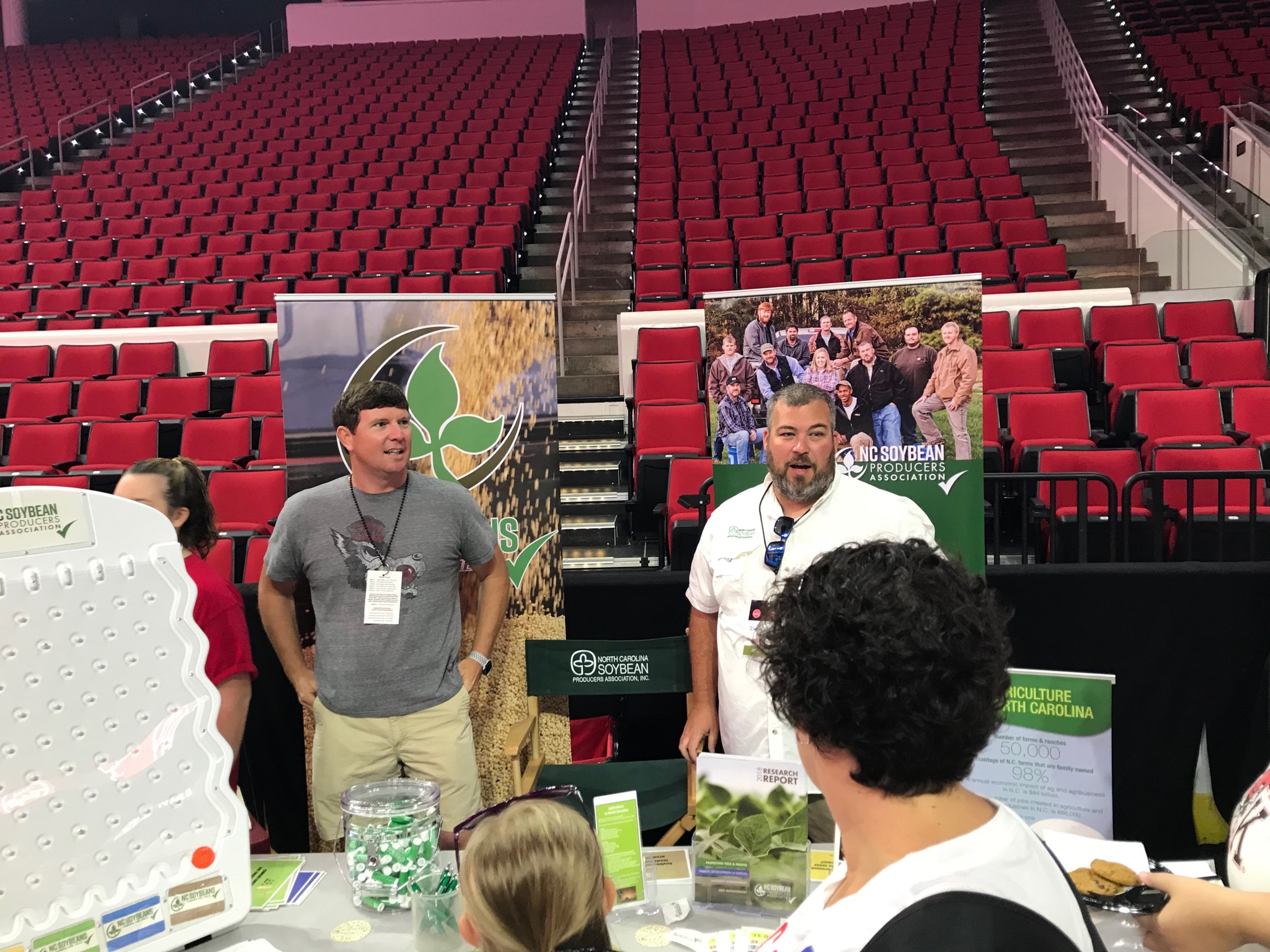 PNC Arena before the game. The association had an exhibit to interact with attendees and it was good to visit with so many NCSPA members.
Agriculture was celebrated on-field at the game as well. Video messages from CALS alumni farmers and ag industry leaders were aired on the video board throughout the game. Katherine Drake Stowe, the association's interim CEO and research coordinator, was featured at the start of the game, and a second video featuring NCSPA board member Chris Naylor ran at the end of the third quarter. Facts about agriculture were posted on the ribbon board and on video boards throughout the game, and an on-field ceremony honored N.C. agriculture and its leaders. NCSPA board vice president Jeff Tyson was recognized during the ceremony.
The day was a big hit and the association is pleased to be a part of the premier celebration of agriculture in North Carolina.