The dicamba formulations XtendiMax (Monsanto) and Engenia (BASF) both recently received federal registration for use on Xtend cotton and soybeans. It is also likely that Enlist Duo (2,4-D formulation-Dow) will receive approval in the very near future for use on Enlist cotton and soybeans.
These products in combination with their auxin-resistant varieties provide growers with an additional tool in the weed-fighting toolbox. However, they must be applied with extreme caution to mitigate off-target movement and ensure they remain available for years to come.
In addition to the federal registration, a pesticide must also be registered within a state before it can be sold. To help ensure proper application of the auxin herbicides, North Carolina has decided to add a Special Local Need (SLN) label that will have its own requirements in addition to the federal label.
The North Carolina SLN label will state the following:
"The producer, certified applicator, or person responsible for the application of this product on cotton or soybeans, in-crop, must attend Auxin Herbicides – Best Management Practices training that is approved by the North Carolina Department of Agriculture."
This means training is MANDATORY if you plan to spray these new products. NCDA approved training is being offered by NCSU Extension Specialists Drs. Wes Everman and Alan York. While the companies involved (BASF, Monsanto, Dow) will also be offering their own valuable training classes, these classes will NOT fulfill the requirement of the NC SLN label. It is imperative to attend one of the trainings offered by the NCSU Specialists to fulfill this requirement.
Dr. York has developed a training that will last approximately 1.5 hours and will be held at 30 different locations across the state. Attendees will receive credit in the X category on private applicator licenses. Below is the list of currently scheduled meetings and as more meetings are added, we will update thelist.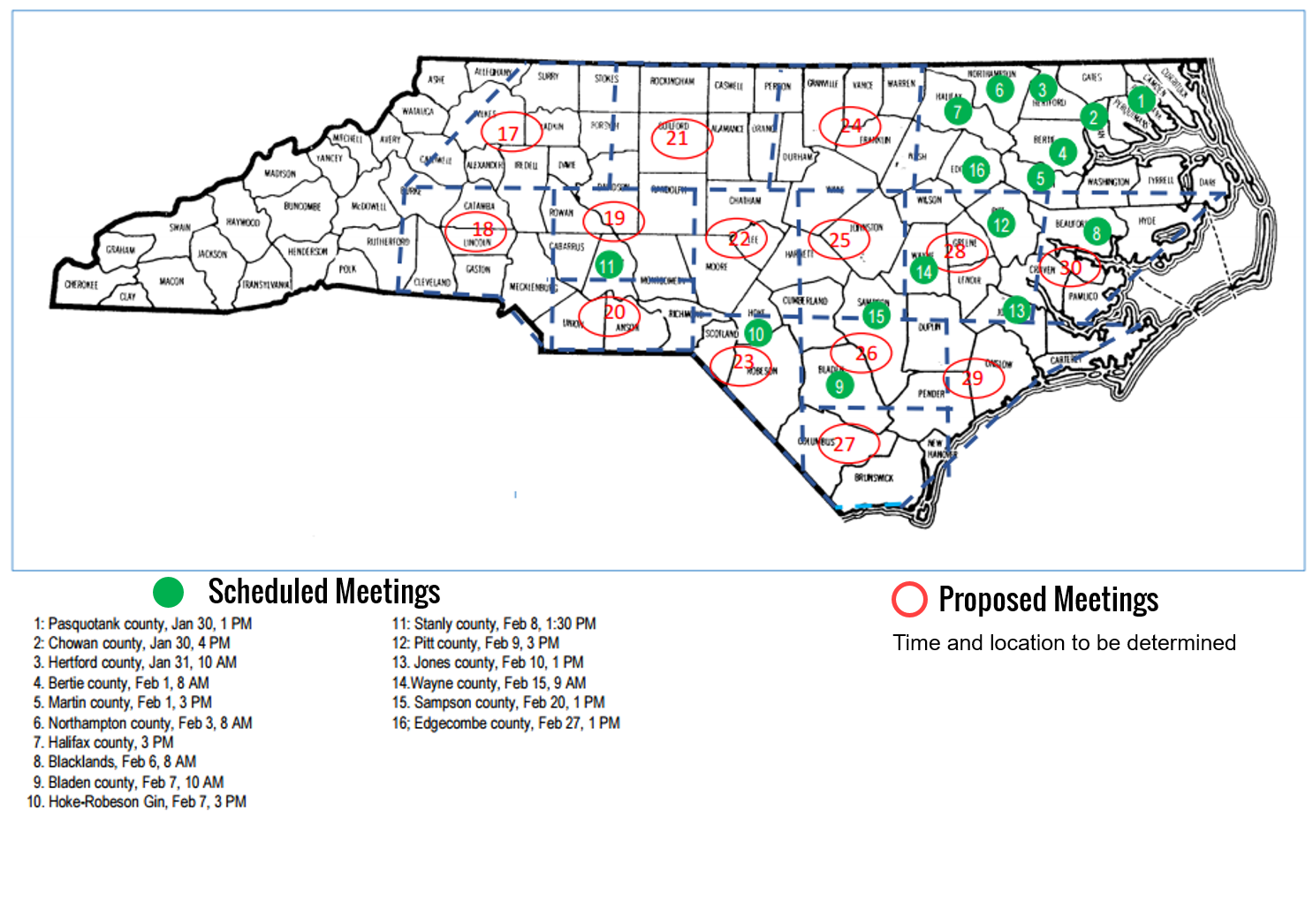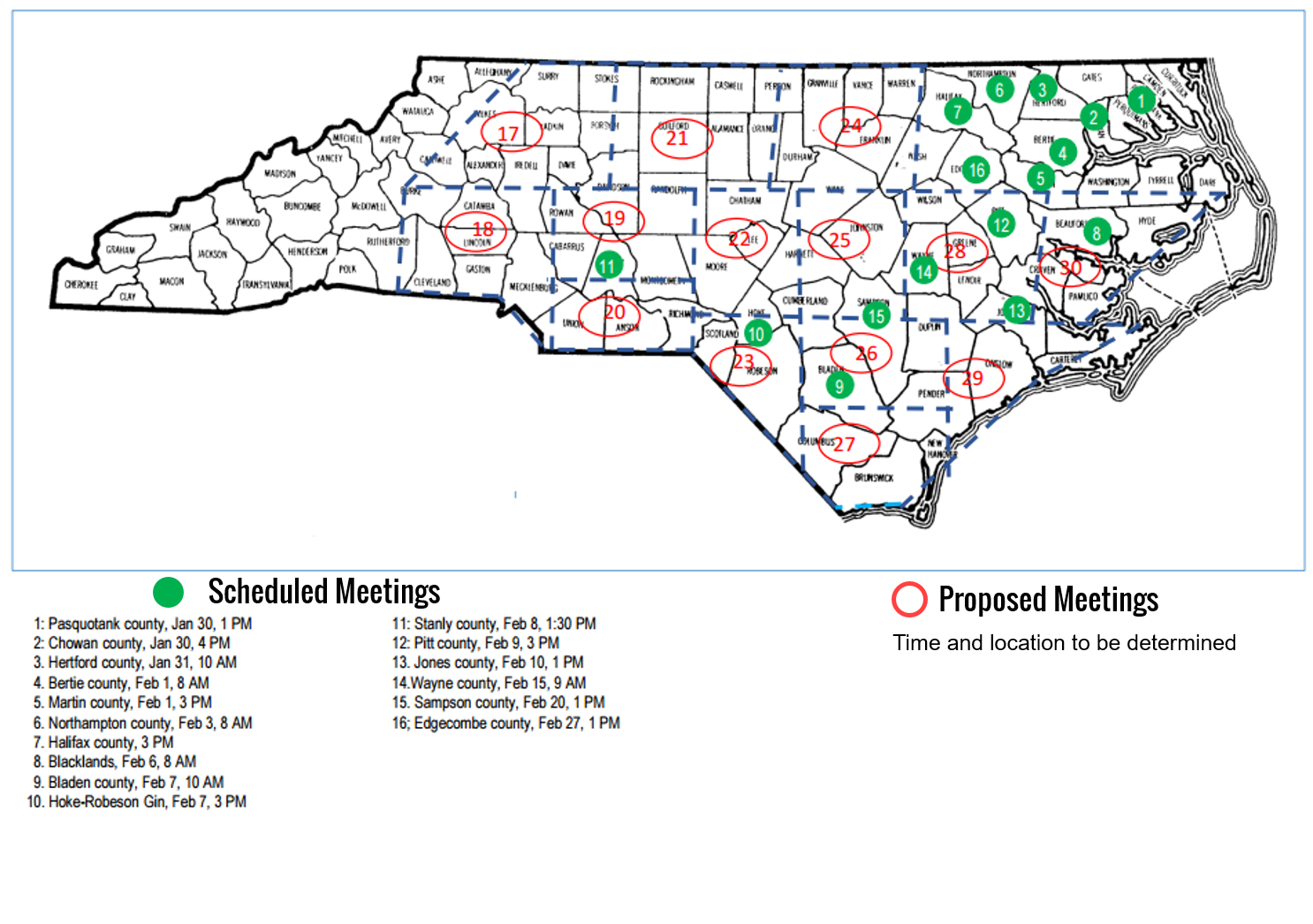 If you are planning to use the Xtend or Enlist systems this season training is not optional. With meetings covering every area of the state, you should be able to find one that is convenient for you.
Post adapted from information provided by Dr. Alan York, Jan 2., 2017.