We haven't even started thinking about getting the combine in the field for most of the soybean crop this year, but it's never too early to start thinking about variety selection for next year.
Variety selection is one of the most important decisions a grower can make, and with over 200 soybean varieties for NC growers to choose from, it's also one of the hardest!
There can be as much as a 15 bu/ac difference in two different varieties grown side by side in the same field.
At 10-dollar beans, that could result in a loss of $150/acre, not a small mistake!
Selecting the right variety for the right environment is essential, but this can be overwhelming. OVT and seed-dealer data are a great place to start but seeing them in the field, in an environment that's similar to yours, is also very helpful.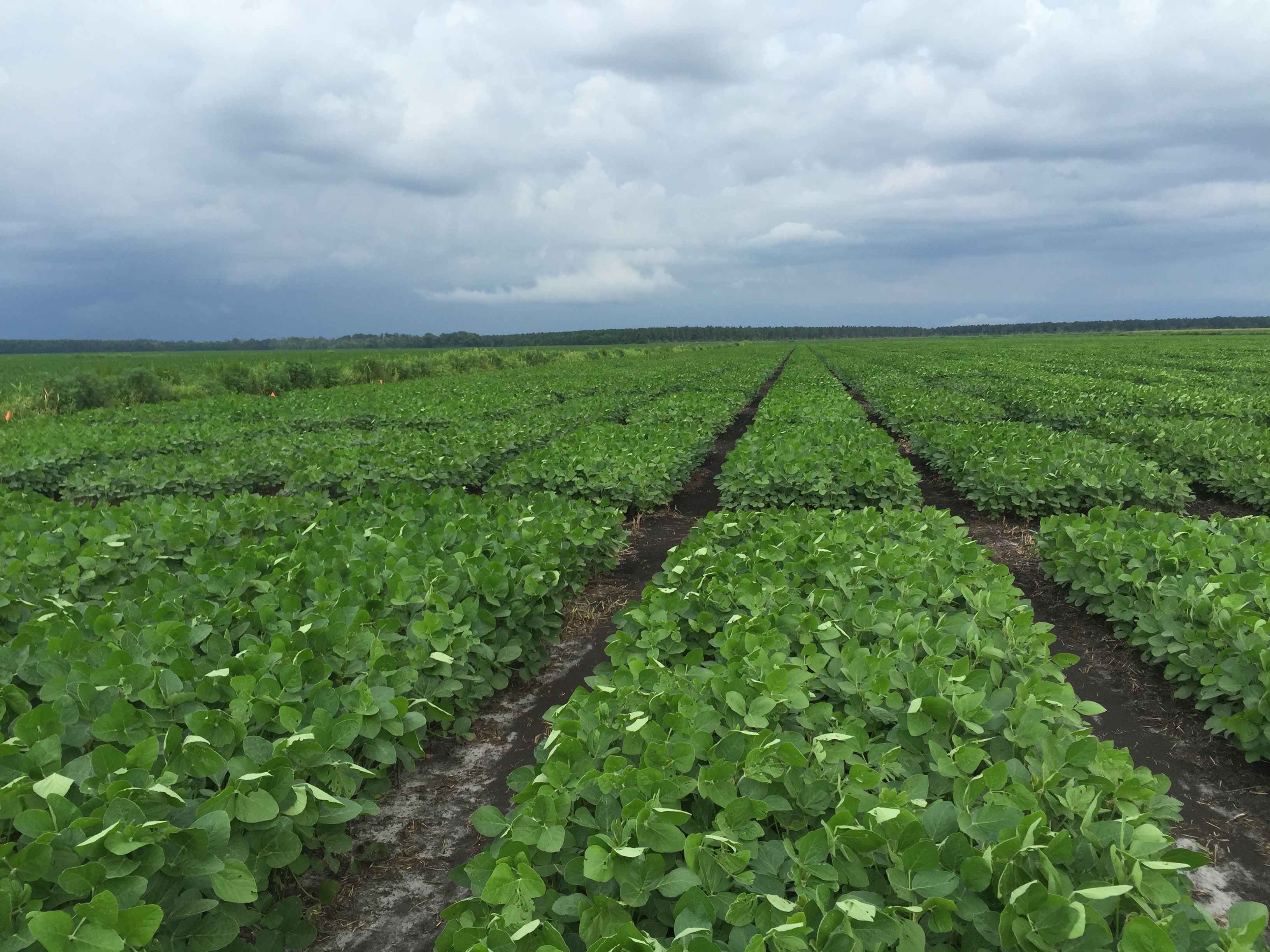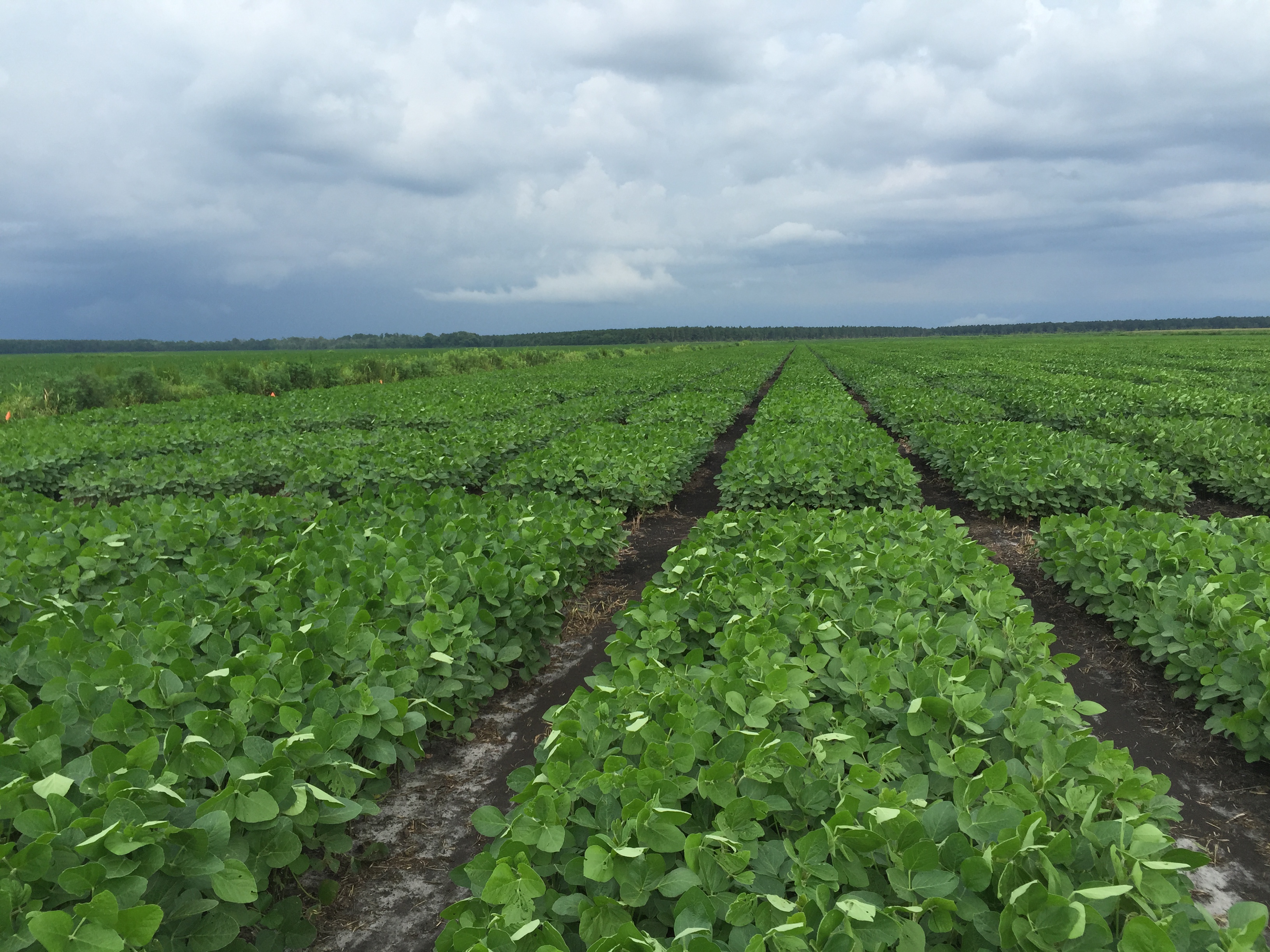 The NCSPA funds soybean variety demonstrations across the state each year to give growers the opportunity to see varieties in the field and help them choose the varieties that work best for their operations.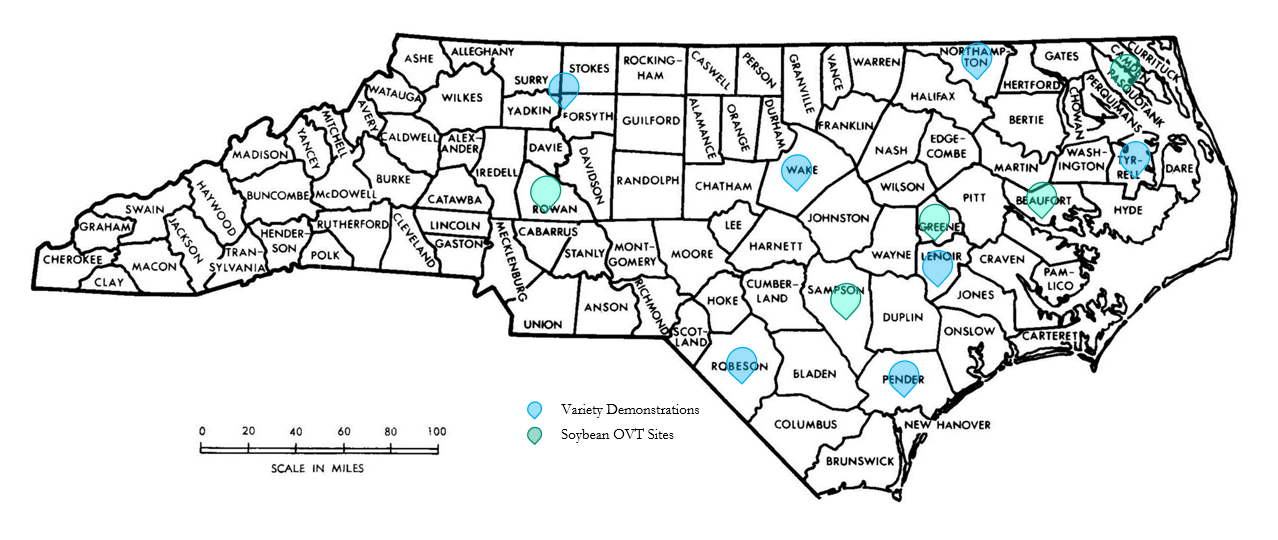 There are several locations with either variety demonstrations or Official Variety Trial tests. The variety demonstration sites have some of the best performing varieties for that area. There are conventional, Roundup-Ready, Liberty Link, and Xtend varieties from maturity groups IV – VII. And the OVT sites have over 200 varieties planted both early and late. Yield potential is probably the number one priority for growers when selecting a variety, but maturity group, disease tolerance, and herbicide technology are also all important. Seeing different varieties in the field allow you to evaluate some of these factors and make the best decisions for your farm so stop by one of these locations! Contact your local extension agent or the agent in the county to get an address for the demonstration.
In addition to visiting variety demonstrations, now is also a good time to start taking notes on how the varieties you planted this year are performing on various parts of your farm. Recording information about how each variety performs in each field allows you to understand its history related to pests and pathogens and what combination works best. This will help you do a better job of selecting the best variety for each environment.