It's never too early to start thinking about soybean variety selection for next year and now is the perfect time to get to see different varieties in the field. NC State conducts official variety testing (OVT) and Dr. Jim Dunphy plants variety demonstrations each year. This means there are over 15 locations across the state where the most promising soybean varieties can be compared side by side. Being able to compare varieties side by side in the field can be very helpful in deciding what to plant next year.
If you are interested in looking at different varieties in the field I encourage you to contact your local extension agent (or neighboring agent) to find out where these trails are and to set up a time to visit the tests. Many counties are hosting field days where Dr. Dunphy will be discussing some of the basics of variety selection so check with your agent to see if and when this is taking place.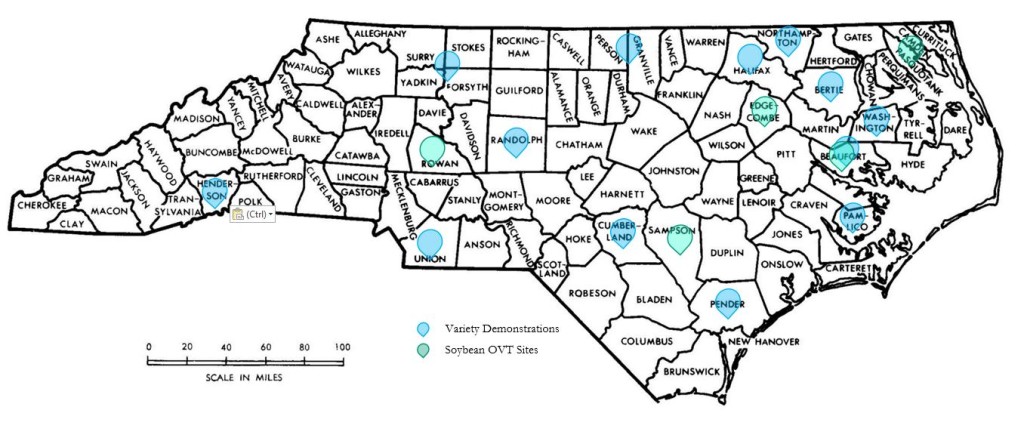 These sites include varieties that have performed well and ranked in the top ten of their maturity group in past evaluations. There are conventional, Roundup-Ready, and Liberty Link varieties from maturity groups IV – VII. While yield potential is probably the number one priority for growers when selecting a variety, maturity group, disease tolerance, and herbicide technology are also all important. Seeing different varieties in the field allow you to evaluate some of these factors and make the best decisions for your operation so stop by one of these locations!