Last week we discussed results from a NCDA&CS survey that revealed soybean cyst nematode (SCN) is a significant problem for North Carolina soybean growers. The survey found all counties in the eastern part of the state and a few counties with large soybean acreage in Western NC have the pest. Over 21% of the samples tested were positive for SCN. You can see the detailed results here.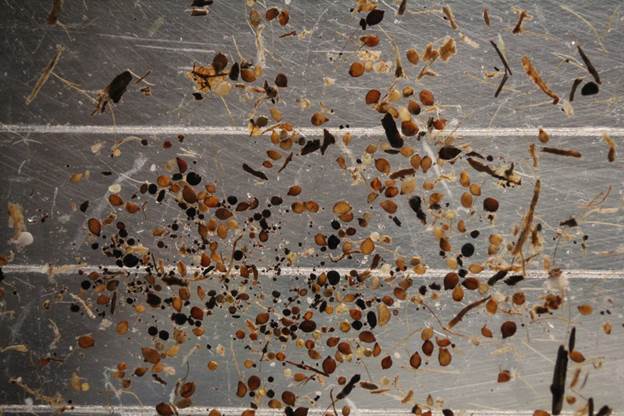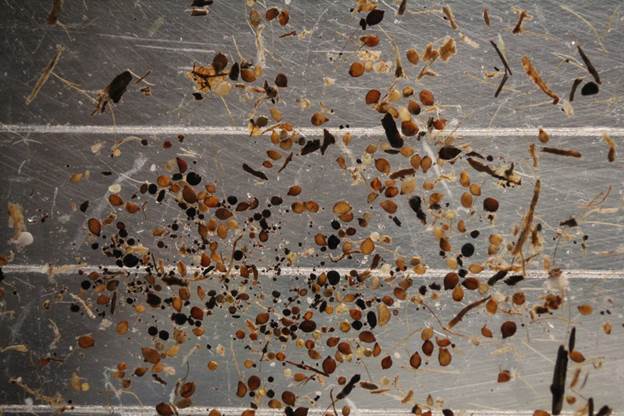 While it is important to know if SCN is present in your fields, knowing what races are in a field is also critical. There are resistant soybean varieties, but resistance will only work for races for which the variety has resistance. To know what races are in a field, a race survey is required.
The North Carolina Soybean Producers Association funded an SCN race study with a group of county agents and regional agronomists in the central coastal plain region in 2017. 30 samples were collected from 18 counties. Race 2 was the predominant race as it was found in 87% of the samples. Race 4 (10%) and Race 5 (3%) were also seen.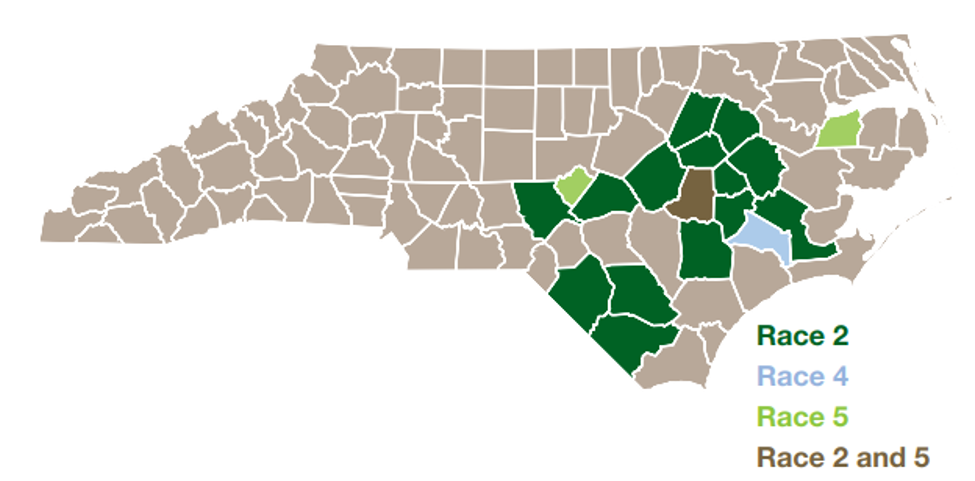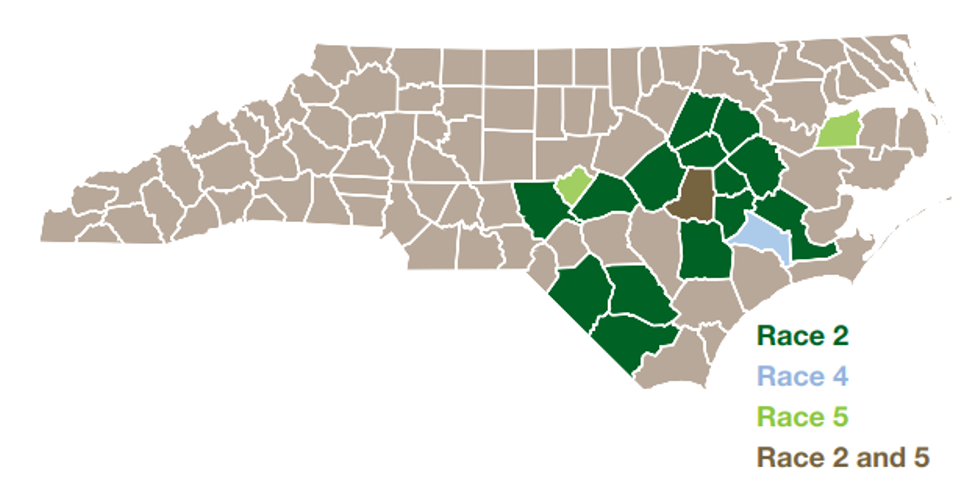 These findings suggest that host resistance currently available to producers may not adequately manage current races as few varieties have race 2 resistance. Therefore, rotations with a non-host crop or chemical treatment remain the best options to effectively manage soybean cyst nematode in most soybean fields in the state.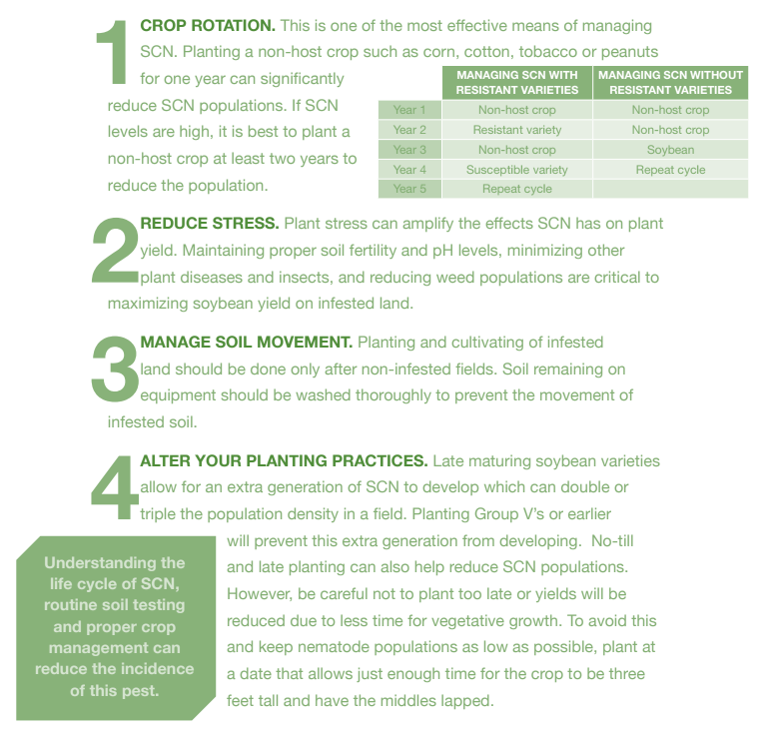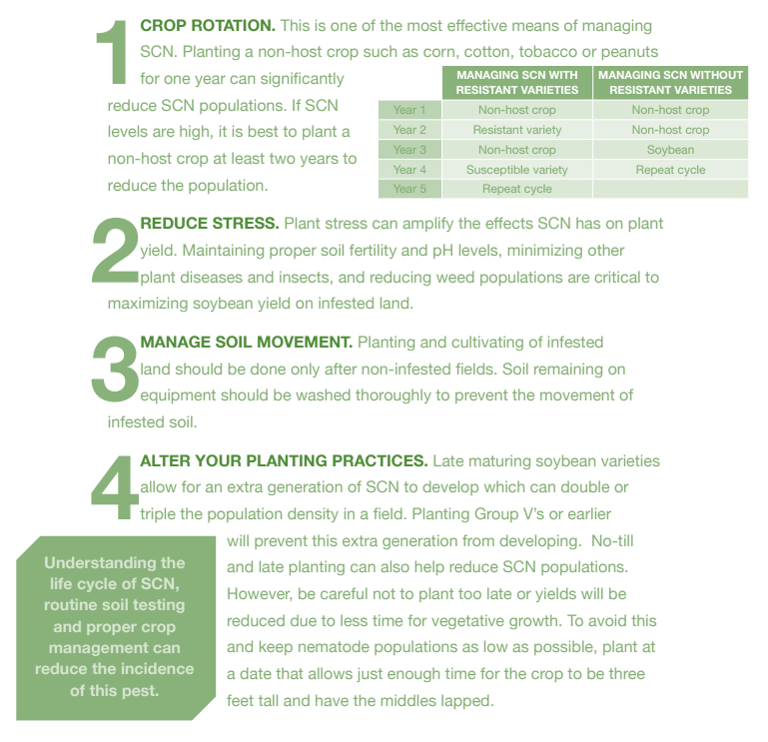 These results provide some information about the SCN races found, but a more comprehensive survey including more soybean producing counties will be required to more accurately identify the prevalence of current races and determine if other races exist.
For more information on managing SCN see the Managing Soybean Cyst Nematode brochure in our Management Matters series or contact your NCDA Regional Agronomist.